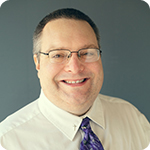 Currently, I work for
Raytheon
as a Senior Technical Support Engineer I, which is a lot of jargon for Mechanical Designer. I design and document various parts of radar systems, including
AMDR
. I also conquer short duration projects that my CAD department supports. I use Creo/ProEngineer, Solidworks, AutoCAD and Windchill/PDM. In the past, I worked for Raytheon as a Mechanical Engineer for seven years back in 2006. I've led projects from conception to production, coordinated prototype manufacture and negotiated vendor quotes.
At my last position, I worked with
EndoEvolution
as a Product Engineer. EndoEvolution manufactures the Endo360°, a laparoscopic suturing device. I maintained their Solidworks database, incorporated changes (ECOs) to their documentation, improved manufacturing processes, diagnosed returned devices and led their technical communication. I was also responsible for updating their Graphic Design materials.
I have a BSME from
Tufts
University. I earned an Associate's Degree in Graphic Design from
Mt. Wachusett
. I ran my own freelance
business
, through which I designed brochures, postcards, ads, tee shirts, logos, and websites using custom photography. I'm a cartoonist, I produce electronic music and I'm a
believer
.

Mechanical Design | Graphic Design | Cartoons | Music | The Lord